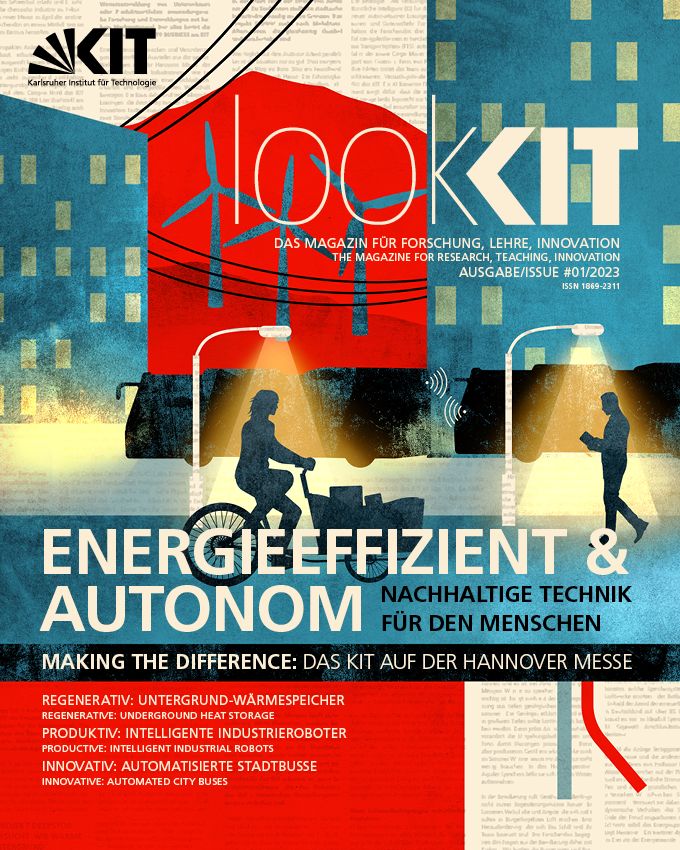 lookKIT 2023/1: Energy Efficient & Autonomous
source:

The new issue of lookKIT is dedicated to the highlights from technology development that KIT will show at Hannover Messe 2023.
Read, among other things, how a team of the KIT's Institute of Technical Physics (ITEP) simulates future energy supply at the Energy Lab 2.0. In addition, you will learn about the DeepStor project at KIT's Institute for Nuclear Waste Disposal (INE), which investigates how geothermal energy can be used to store underground excess heat, such as that produced by industry. For this purpose, the research team makes exploratory drills on KIT's Campus North. Another topic in the issue is automated bus platooning to enable quick responses to fluctuating numbers of passengers. This is realized at the Institute for Information Processing Technology (ITIV) of KIT. We also present the work of researchers at KIT's wbk Institute of Production Technology, who have developed a software that gives these machines the necessary ability toimprovise in these cases.