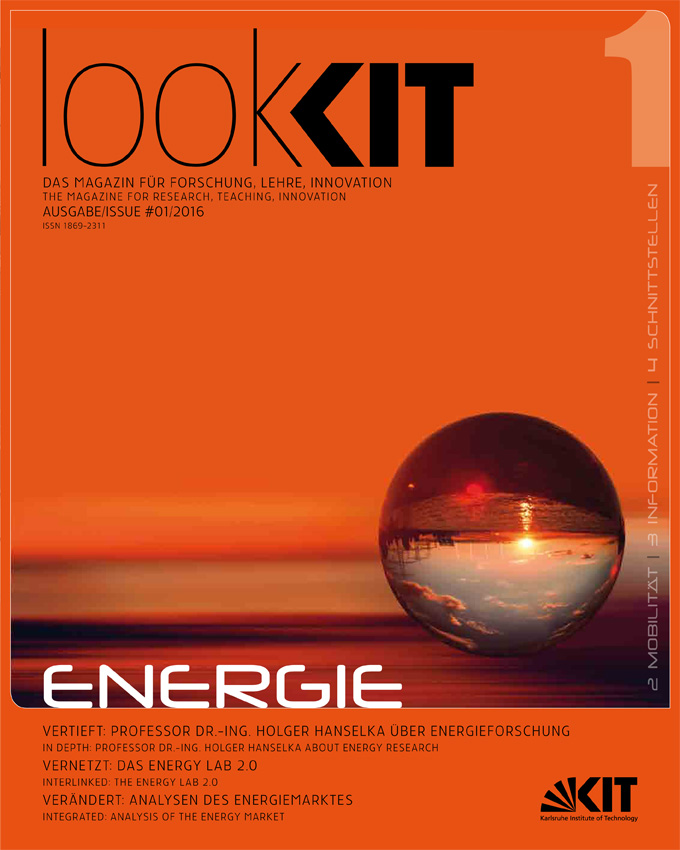 lookKIT 2016/1: Energy
source:

Karlsruhe Institute of Technology (KIT) wants to increasingly focus on the topics of energy, mobility, and information in the future. Thus KIT aligns its big fields of research along the long-term challenges facing society and the environment, the objective being to develop sustainable solutions for pressing future issues.

This year's issues of lookKIT will cover KIT's research activities in the above three areas of demand of society, starting with energy research. The fourth issue will then highlight projects at their interfaces, because it is often at these points, where most interesting research efforts and findings lead to top achievements.