Data literacy is the competence required in the 21st century to collect, manage, evaluate and apply data in a critical way. With the project "survey@KIT ", a kit of learning materials and e-tutorials is being created.
In addition, KIT will provide survey software. Students will thus be supported in developing, conducting, and evaluating online surveys.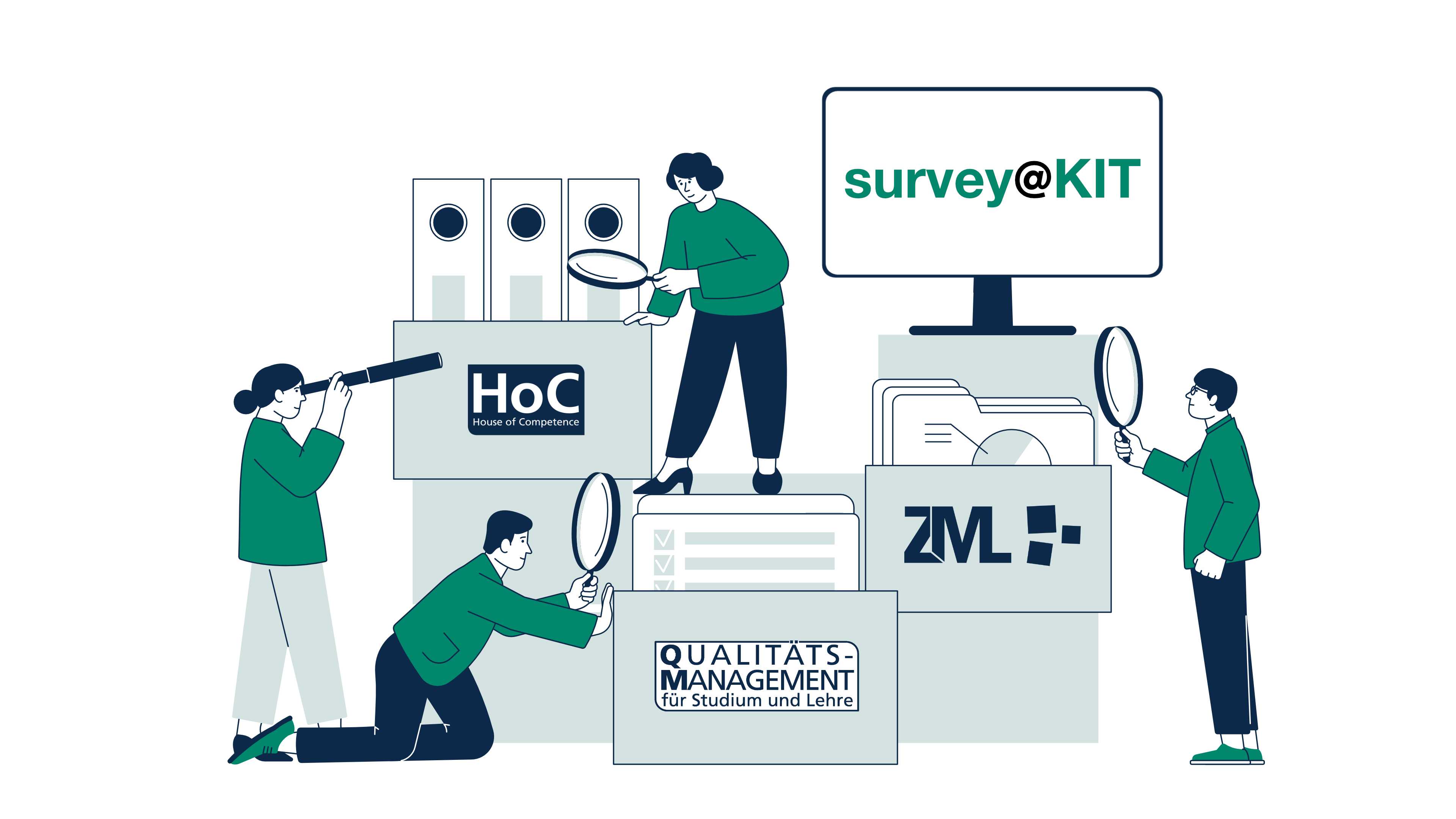 What does that mean exactly?
Development of a methodology kit consisting of tutorials and self-learning materials on:
Methodological basics for conducting a survey (basic terms, survey processes, etc.)
Survey methodology (measurement theory, quality criteria, handling standardized designs)
Basics of data protection
Introduction of a standardized survey software, which students can use free of charge in the context of project work and theses
Method consulting for students
This is a cooperation project of the Quality Management Department for Studies and Teaching, the Center for Medial Learning (ZML) and the House of Competence (HoC)/Method Laboratory.
Duration 10/2022 - 09/2024
Funding KIT Strategy Fund