KIT at Hannover Messe 2019
KIT Presents Innovations at Two Stands: At the Leading Trade Shows "Research & Technology" in Hall 2 and "Energy" in Hall 27.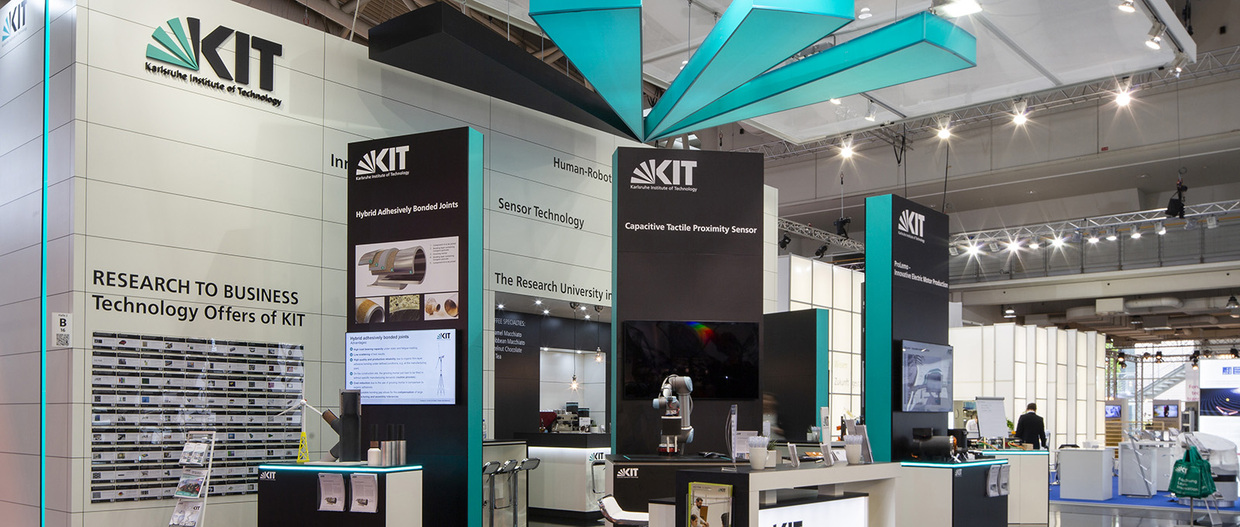 An electronic nose for scent analysis, a self-learning system for language translation, and new solutions for energy storage and distribution: These and other topics will be presented by the Karlsruhe Institute of Technology (KIT) at the Hannover Messe 2019 from April 1st to 5th.
Further information
High-Temperature Superconductor CrossConductor - HTS CroCo
Superconductors can transport electrical current at low temperatures without any losses – usually at temperatures below 25 Kelvin (-248 ° C). In order to be able to work at comparatively high temperatures, a special material is used for the HTS CroCo. Rare-Earth Barium-Copper Oxides, REBCO for short, enable loss-free current transmission in e.g., liquid nitrogen at temperatures as high as 77 K (-196 ° C). HTS CroCos enable energy-saving and environmentally friendly solutions for generating strong magnetic fields or transporting electrical energy.
A method developed at KIT and awarded by the EU makes it possible to manufacture the high-temperature superconductor (HTS) CrossConductor (HTS CroCo for short) from numerous REBCO tapes. In 2018, a demonstrator with HTS CroCos carrying a current of 35,000 amperes at 77 Kelvin was built and operated at KIT.
Artificial Intelligence Overcomes Language Barriers
Lecture Translator facilitates cross-cultural communication in business, study and social settings. Developed at KIT, Lecture Translator combines automatic speech recognition with machine translation and other functionalities to deliver automated simultaneous translations of spoken language. The system has already been trialed in lectures at KIT, addresses at the European Parliament and in joint projects with industry partners.