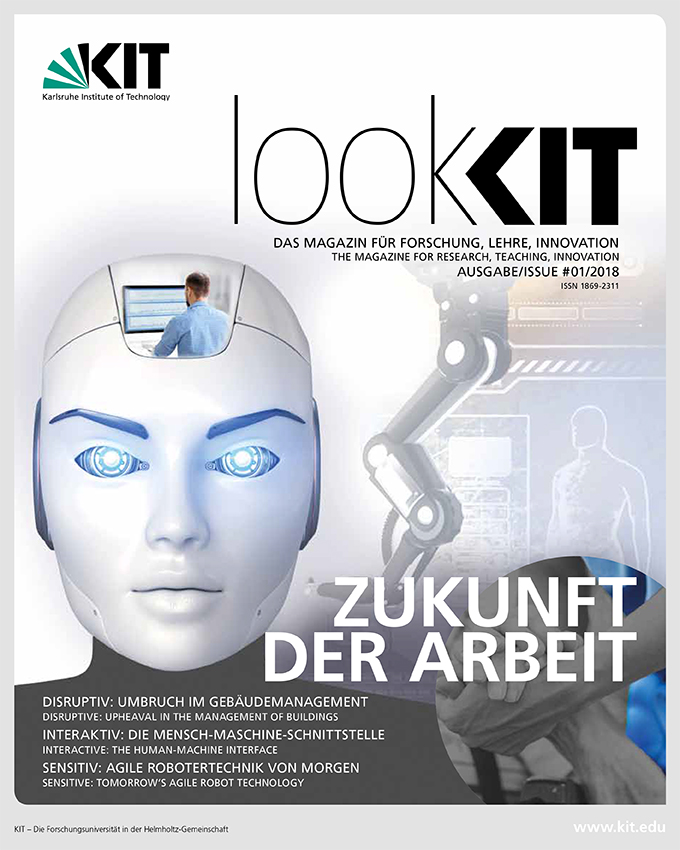 lookKIT 2018/1: Future Working Life
source:

The Science Year 2018 proclaimed by the Federal Ministry of Education and Research (BMBF) deals with the "Working Life of the Future." At the Karlsruhe Institute of Technology – The Research University in the Helmholtz Association, scientists look for answers to the most pressing questions relating to future work.

To master new jobs, workers have to acquire the necessary skills. Company managers have to be aware of the new requirements on their employees and enterprises. KIT's Institute of Production Science (wbk) supports both sides with two projects that provide direction for the new work environment under Industry 4.0. Flexibility will be of top priority at future production facilities: So-called smart factories will be designed to be as variable as a cloud today. To achieve the vision of a smart factory, the Institute of Telematics develops concepts with a software base and virtual networks within the BMBF-funded project FlexSi-Pro.