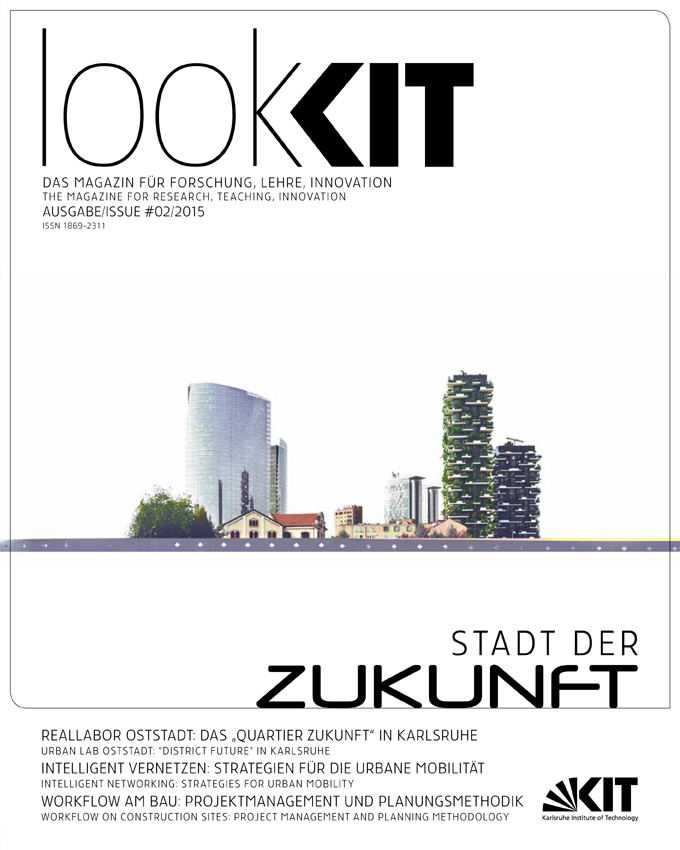 lookKIT 2015/2: City of the Future
source:

Focus of the current issue of lookKIT covers the topic "City of the Future". In the project "District Future" of the KIT Institute for Technology Assessment and Systems Analysis (ITAS) researchers are examining how an existing urban quarter can be made sustainable with the participation of its people. Two institutes of KIT take part in programs under the "Energy-optimized Building" (EnOB) research initiative of the Federal Ministry for Economic Affairs and Energy. Professor Andreas Wagner of the Building Science Group and Professor Thomas Lützkendorf, holder of the KIT Chair of Sustainable Management of Housing and Real Estate, present their work.

In addition to other topics relating to the "City of the Future," the current issue of lookKIT also covers the development of vaccines based on antibody research and how mimicking of the glasswing butterfly can prevent reflection on glass surfaces.