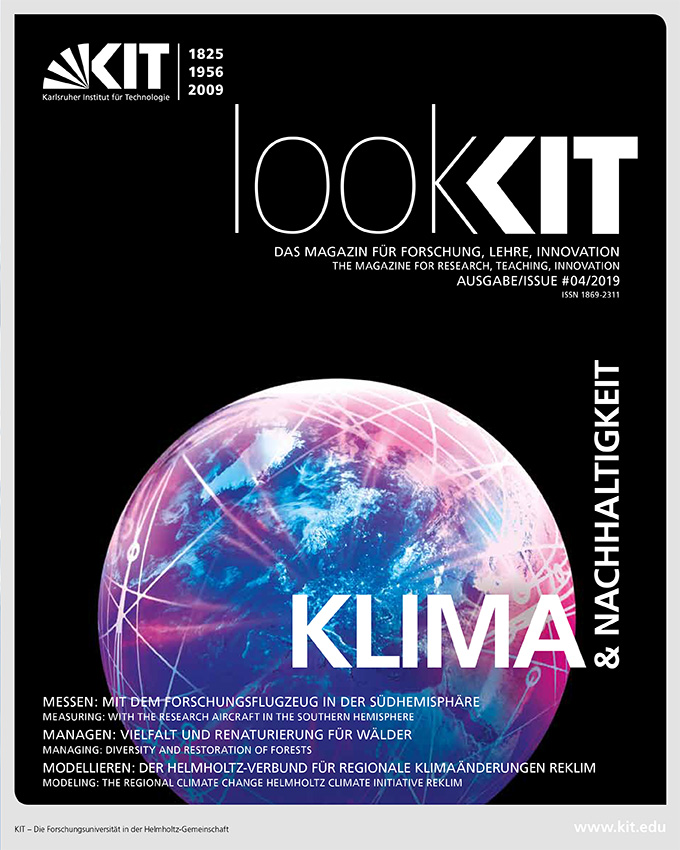 lookKIT 2019/4: Climate and Sustainability
source:

Climate and environmental research is facing immense challenges worldwide. With a view to national as well as global challenges, KIT conducts research for the benefit of society and the preservation of the basis of life. For example for the SouthTRAC aircraft measurement campaign, a KIT research team is currently investigating the thus far little explored southern atmosphere with the aim of learning about its effects on climate change.

Changes can already be experienced at the local level and KIT scientists are developing ideas for adapting to changing environmental conditions. Professor Erwin Zehe and his team from the Institute for Water and River Basin Management have developed new flash flood protection concepts for an area between Heidelberg and Karlsruhe.