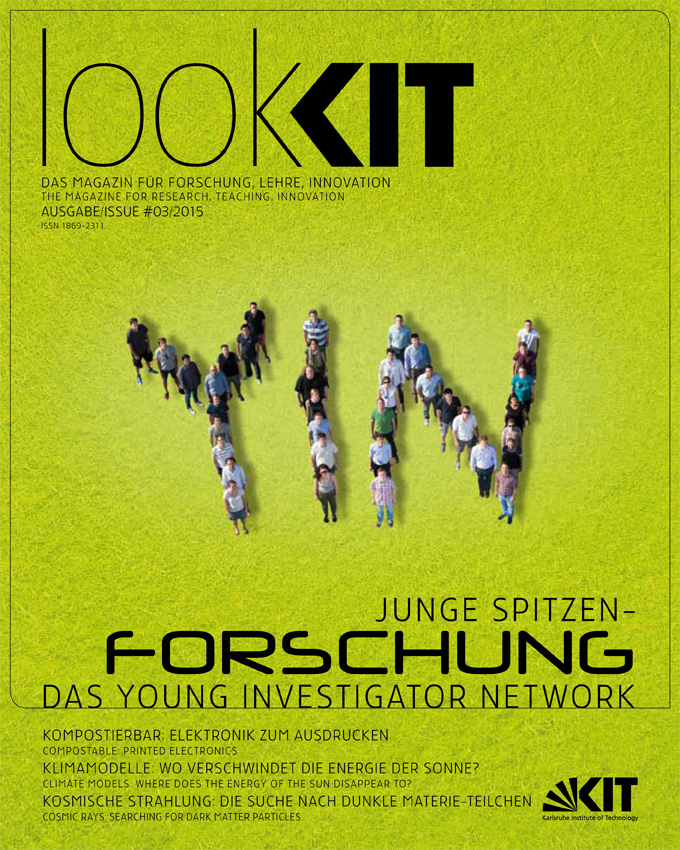 lookKIT 2015/3: The Young Investigator Network
source:

The Young Investigator Network (YIN) is a special network for particularly promising young scientists that has produced eighteen professors so far, and that establishes national benchmarks. The summary of Professor Detlef Löhe, one father of this instrument, strikes a positive note in the lookKIT interview.

Moreover, lookKIT presents a couple of research projects of the fifty current YIN members. For instance, Dr. Gerardo Hernandez-Sosa and his group develop printed electronics out of compostable natural materials and Dr. Luise Kärger works on "Weight-optimized Vehicle Structures by Tailor-made High-performance Fiber Compounds.

Further topics: motor module (MoMo) measuring motor performance and physical and sports activities of children and adolescents and the KIT center for technology enhanced learning.