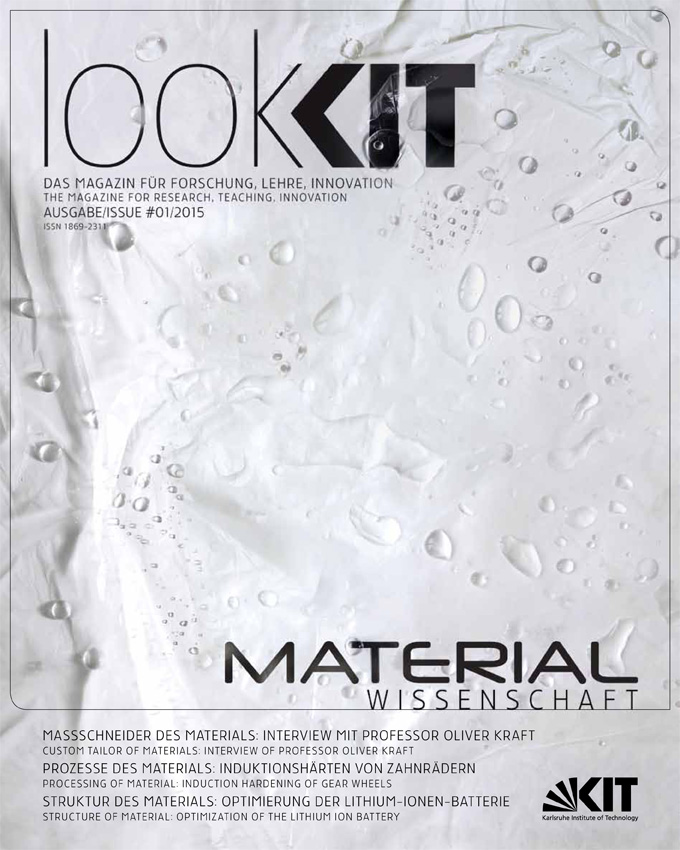 lookKIT 2015/1: Materials Science
source:

The focus of the current issue of lookKIT reflects the large range of research relating to materials science, the development of which is traced in an interview with Professor Oliver Kraft, Head of the Institute for Applied Materials – Materials and Biomechanics (IAM-WBM) and President of the Materials Research Society.

Thanks to progress in microscopic methods, materials science has entered the nanosphere. Mechanical, magnetic, and electric surface effects of nanoparticles are the basis of applications in microelectronics, the development of lightweight and high-temperature materials, and new battery technologies.

Further topics: a portrait of Professor of Materials Science Herbert Gleiter and a presentation of the new funding platform KITcrowd.